E-Visa, Customs And Immigration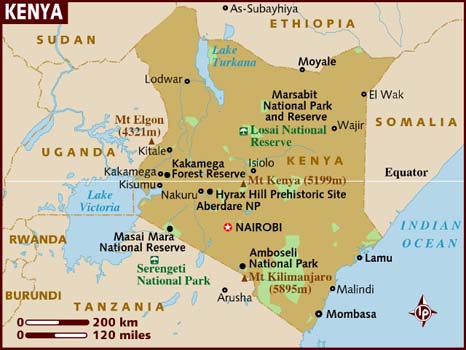 Entering Kenya
Entering Kenya is generally pleasingly straightforward, particularly at the international airports, which are no different from most Western terminals. Visas, needed by most foreign nationals, are straightforward. An e-visa scheme has now been rolled out and is the simplest way to apply, pay and receive a visa almost instantly..
THE THREE MAIN TYPES OF VISAS:
1. Single Entry
2. Transit Visa
3. Courtesy / Diplomatic
VISA FEES
Single entry Visa $50.00 

multiple entry Visa $100.00

East Africa Visa $100.00 - allow travel between Kenya, Rwanda and Uganda with the same multiple entry visa. The holder of the East Africa Tourist Visa shall enter the region from the country that issued the visa and move within the two other countries without applying for another visa or paying another visa fee.

Transit Visa $20.00

Administrative fee for referred visa $10.00

Diplomatic, Official, Service and Courtesy visas will continue to be issued Gratis. 

You must submit your application with the correct fee as stated above depending on your travel plans to avoid delay in processing your visa.

Nationals (Passport holders) of the following countries do not require visas to enter Kenya click for details

Nationals (Passport holders) of the following countries require visas to enter Kenya click for details

Nationals of following Countries, Classes and Categories of Persons shall have their visa applications referred to the Director of Immigration Services, Nairobi for approval. click for details
 HOW DO I APPLY
1. Go to www.evisa.go.ke and click on create eVisa account
2. Once Logged in, Select Department of Immigration services.
3. Select submit application
4. Select Kenyan Visa.
5. Select the type of Visa and read the Instructions Carefully.
6. Fill in the application form.
7. Pay Using visa card, Master card and other debit cards.
8. Await approval via email, then download and print the eVisa from your eCitizen account.
9. Present a copy of your printed eVisa to the immigration officer at the port of entry.
POINTS TO NOTE
1. Visa processing fee is non refundable.
2. Incomplete applications will be rejected.
3. The possession of an eVisa is not the final Authority to enter The Republic of Kenya.
4. Engaging in any form of business or employment without a requisite permit or pass is an offense.
5. A visa is required prior to entry into The Republic of Kenya.
6. The e-Visa printout must be presented at the port of entry.
 Customs Regulations
There are strict laws about taking wildlife products out of Kenya. The export of products made from elephant, rhino and sea turtle are prohibited. The collection of coral is also not allowed. Ostrich eggs will be confiscated unless you can prove you bought them from a certified ostrich farm. Always check to see what permits are required, especially for the export of any plants, insects and shells.
Please Be Aware: 
There are restrictions on some of your personal items as listed below
Items and allowable quantities you can bring into Kenya are:
Alcohol 1 Litre
Cigarettes 200
Cigars 50
Perfume 250mL
Pipe tobacco 250g
Passports
There are no restrictions on which nationalities can enter Kenya, but you will need a passport with a validity of more than six months.
Visas
Visas, needed by most foreign nationals, are straightforward. An e-visa online at www.evisa.go.ke is the simplest way to apply, pay and receive a visa almost instantly.
Visa on arrival Tourist visas can still be obtained on arrival at all three international airports and at the country's land borders with Uganda and Tanzania. This applies to Europeans, Australians, New Zealanders, Americans and Canadians, although citizens from a few smaller Commonwealth countries are exempt. Visas cost US$50/€40/£30 and are valid for three months from the date of entry. Tourist visas can be extended for a further three-month period. Check before traveling whether the visa-on-arrival scheme has been replaced by the e-visa, which must be applied for in advance.
E-visa The Kenyan government's online visa portal www.evisa.go.ke issues single-entry tourist visas (US$51) valid for up to 90 days from the date of entry, as well as transit visas (US$21). Simply register, apply and pay online, and once it is approved (within two business days) you'll be sent a PDF visa document to print out, which you then present on entry to Kenya.
Single-entry visas Under the East African partnership system, visiting Tanzania or Uganda and returning to Kenya does not invalidate a single-entry Kenyan visa, so there's no need to get a multiple-entry visa unless you plan to go further afield. Always check the latest entry requirements with embassies before travel.
Prearranged visas It's also possible to get visas from Kenyan diplomatic missions overseas, but the only reasons to do so are if you come from a country not eligible for an on-arrival visa, you want to get a multiple-entry visa, or you need longer than three months in the country. If this is the case for you, apply well in advance, especially if you're doing it by mail.
East Africa Tourist Visa 
The East Africa Tourist Visa scheme issues tourists with a 90-day, multiple-entry visa that covers travel to Kenya, Uganda and Rwanda for a single fee of US$100. These visas are available upon arrival at Jomo Kenyatta International Airport in Nairobi, and at most land crossings.
Applications can also be made prior to traveling to the region, either at an embassy or consulate for one of the three countries in your home country or online. Although requirements vary from embassy to embassy, most applications require a single passport photo and a letter to the embassy outlining your travel plans. With the visa duly in your passport, your first port of call must be the country through which you applied for the visa, whereafter there are no restrictions on traveling in and out of the three countries. No visa extensions are possible.
Apart from convenience, the East African Tourist Visa could save you money, with individual visas for most (but not all) nationalities costing US$50 for Kenya, US$50 for Uganda and US$30 for Rwanda.
For more information and links to online application forms, see www.visiteastafrica.org.
Visa Extensions
Visas can be renewed at immigration offices during normal office hours, and extensions are usually issued on a same-day basis. Staff at the immigration offices are generally friendly and helpful, but the process takes a while.
Requirements You'll need two passport photos for a three-month extension, and prices tend to vary widely depending on the office and the whims of the immigration officials. You also need to fill out a form registering as an alien if you're going to be staying more than 90 days.
Immigration offices Offices only open Monday to Friday; note that the smaller offices may sometimes refer travellers back to Nairobi or Mombasa for visa extensions.
Visas for Onward Travel
Since Nairobi is a common gateway city to East Africa and the city centre is easy to get around, many travellers spend some time here picking up visas for other countries that they intend to visit. But be warned: although officially issuing visas again, the Ethiopian embassy in Nairobi was not issuing tourist visas for a number of years and the situation could change again. Call the embassy to check.
Most embassies will want you to pay visa fees in US dollars, and most open for visa applications from 9am to noon, with visa pick-ups around 3pm or 4pm. Again, contact the embassy in question to check the times as these change regularly in Nairobi.
 If you are visiting other countries; Please consult with your related embassy for changes and details 
| | | | | | |
| --- | --- | --- | --- | --- | --- |
| Country | Visa available? | Visa fee (US$) | Passport photos | Issue time | Notes |
| Ethiopia | Yes | 50 | 1 | same day | Must show that it was not possible to obtain your Ethiopian visa in your home country. |
| Somalia | No | - | - | - | - |
| South Sudan | Yes (3-month, single entry) | 100 | 2 | 48hr | Collect form 8.30am-10pm; must have letter of invitation; must pay visa fee at bank. |
| Tanzania | Yes (3-month, single entry) | 50 (US nationals 100) | 1 | same day | - |
| Uganda | Yes (3-month, single entry) | 50 | 1 | same day | - |
Contact your country's diplomatic office to get the most up-to-date visa information.