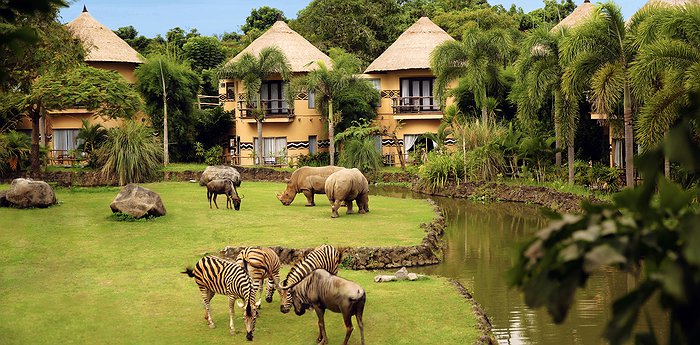 Kenya still remains the most adventurous historical home of the African safari. Many game parks and reserves in Kenya are equipped with camping grounds and lodges with all the modern features including Wifi's and necessary lavatory facilities. You are bound to experience a unique safari watching "The Big 5" from the comfort of your star bed within the park as well as take advantage of enjoying animal's night moves. Opportunities for training sessions on the camp grounds are available and can also be offered upon request.
It is a land of sweeping savannah grasslands inhabited by charismatic mega-fauna, including Big Cats, the Big Five (elephant, buffalo, lion, leopard and rhino) and just about everything in between. Elsewhere, landscapes here stir the soul with deserts in the north, dense forests in the west, Rift Valley lakes in the center and tropical coast out east. Apart from the Masai Mara, Tsavo East, Amboseli, Lake Nakuru, Nairobi National parks, there are so many other beautiful places in Kenya to explore including Mt. Kenya and the sand beaches of Mombasa and Lamu by the Indian Ocean.
You can also customize your safari with us for wildlife encounters like on a Laikipia Plateau safari. Whilst you are on camping safari, we can arrange for you to engage in adventure activities such as mountain biking, horse back or camel riding safaris. We can also fly you into the famously scenic region of the Rift Valley where you shall be able to view the parks and game reserves with the classic Big 5s from above. You can also add a rewarding cultural element to your experience by visiting the Samburu people in their villages.
 THE WIN-WIN ADVENTURE
Visiting the game parks contribute greatly to uplifting of the local community, from which most of the staff and guides are drawn. On the other hand, you are bound to gain lot's of knowledge and cultural insights through your interactions with these local people who are very welcoming!
Click here to learn more about camping and other types of safaris in Africa