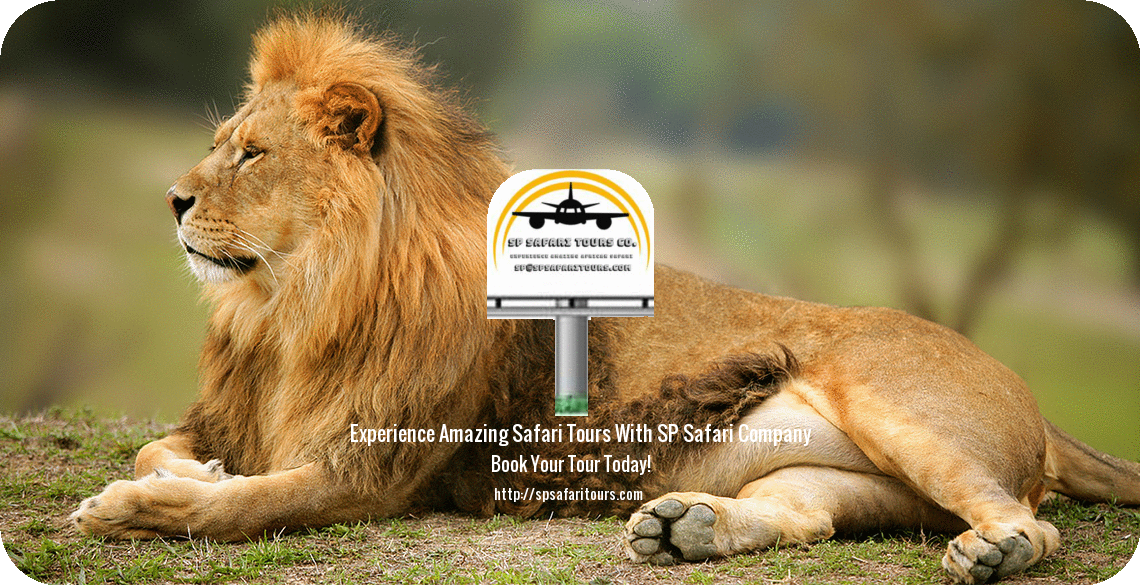 We sincerely appreciate your business in booking your services with us. Whilst SP Safari Tours Company commits to make every reasonable effort to take all due care regarding your safety and security, we highly recommend you to purchase a comprehensive travel and medical insurance before traveling. The cost of insurance can be included at the time of purchasing your airline tickets for a minimum fee - usually less than $US100.00 per person. Just ask your travel agent. Always remain rest assured though that your safety and security is what sets our company apart and it remains our highest priority while on safari with us..
 Since safety on safari is among the top considerations on our bucket list, we have some recommendations for you to consider below:
First Aid Packing List 
Prescription Medicines: If you currently take any prescription medicines, make sure to take an adequate supply with you. Depending on where you're going, it could be difficult to find replacements if you run out whilst traveling.
Malaria Medication: If you're traveling to a malarial area, it is essential that you take anti-malaria prophylactics. There are several different types available - ask your doctor which is best for you and for the area you're traveling to.
Prescription Antibiotics: ​Infections can be incredibly painful, and if you're far from a doctor's surgery or hospital, you'll want to be able to treat them yourself. Your doctor at home should be able to prescribe a generic antibiotic capable of treating a wide range of ailments.
Antidiarrheal Medication: Travelers' diarrhea is a common affliction in Africa, and one that usually runs it course without requiring medical assistance. However, antidiarrheal medication (e.g. loperamide) is handy to have for those long car, bus or train rides.
Oral Rehydration Salts: These are used to help replace fluids lost as a result of diarrhea, therefore preventing dehydration. If you have any left at the end of your trip, give them to someone who may be able to use them.
Iodine Tablets: If you're heading off the beaten track to an area without available bottled water, iodine tablets help to make tap or borehole water safe to drink. They don't taste good though, so bring powdered fruit juice as well to help make them more palatable.
Syringes and Sterile Needles: Most hospitals now use sterile needles, but if you're worried, consider bringing your own (especially if you plan to visit exceptionally poor or rural areas).
Antihistamines: When traveling abroad, you never know what you might be allergic to. Antihistamines help minimize allergic reactions, and come in a variety of different forms. If you have severe allergies that require the use of an EpiPen, make sure to bring it with you.
Antibacterial Medicine: Cuts and sores become infected quickly in Africa, especially if you're headed somewhere tropical. Antibacterial cream, powder or ointment is therefore essential, while antiseptic hand-gel or hand-wipes also help stop the spread of infection. 
Insect Repellent: All of the diseases mentioned above are transmitted by mosquitoes. Help minimize the risk of infection by using insect repellent.
Painkillers and Anti-Inflammatories: Make sure to pack the everyday medicines that help you deal with general aches and pains (e.g. Aspirin, Tylenol). If left untreated, even a simple headache has the power to make your time abroad miserable.
Sun Block & Aloe Gel: Sun block is essential for preventing sunburn. If you do get burned, aloe gel helps to relieve the discomfort and soothe damaged skin cells.
Basic First Aid Items: These include all of the things that you might need to treat minor injuries, including bandages, Band-Aids, gauze, scissors, safety pins, adhesive tape, Q-tips and tweezers (for removing painful splinters).
Basic Medications: These are your household staples and will depend on what ailments you're particularly prone to. Examples include motion sickness tablets, decongestants, throat lozenges, cough medicines and anti-fungal creams. 
Travel Insurance 
The travel insurance policy should include both travel and medical benefits and cover at least flight cancellation or delay, trip cancellation, curtailment or delay, damage, theft or loss of personal baggage and photographic equipment.
Medical benefits should include cover for all overseas medical costs, including hospitalization and medical evacuation. The latter includes transport required to get you to a hospital in the country you are visiting, to better medical facilities in Africa, or all the way back home.
Please find out in advance whether your insurance company will make direct payments to medical service providers abroad or will reimburse you later for any expenditure made. This is vital information as explained below.
In the event that you can't self-medicate, you may have to seek professional medical help. Many African countries have state hospitals where one can receive free treatment, but these are often unsanitary, ill-equipped and drastically understaffed. The best option is to seek treatment at a private hospital, but these are expensive, and many won't treat patients without up-front payment or proof of insurance. Comprehensive travel insurance is therefore is a must. 
All consulting doctors, labs, hospitals and any other medical service providers in Africa require immediate upfront payment. Hospitalization and surgery at international standard hospitals in Africa can be extremely expensive. More so are medical evacuations. Just to give an idea, international evacuations are in the range of tens of thousands of US dollars! This means that you may find yourself unable to access such services should you not be carrying adequate insurance cover or dispose of readily available financial means.