Do you desire to live a National Geographic Dream? Then, allow SP Safari Tours connect you to the wetland paradise of Africa with the best group safari deals.. Africa is a photographer's dream, from its very sun-drenched plains, treacherous rivers and unforgiving jungles which are filled will all sorts of wildlife. 
A well planned Africa safari can be some of your most memorable experience in a lifetime. Our team will set you and your group for the type of safari experience you desire. Each of these type of safaris is unique and will provide you with an unforgettable experience. Choose from either of the ones listed below and we shall customize it to fit your group needs including meals and accommodations.
1) Camping Safaris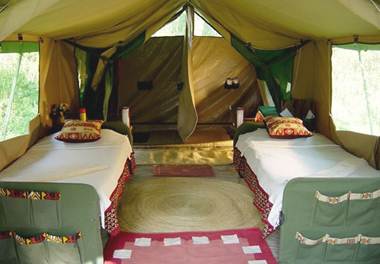 There is no better way to connect with the bush than by making camp and falling asleep under the African Stars. A camping safari is a truly immersive African experience that brings the wilds of Africa all the way to your doorstep. There is no surround-sound quite like the African bush under an endless star-studded sky.
Our broad selection of African Camping Safaris has been cherry picked by our intrepid safari experts and is representative of the best African camping tours available on the continent.

Most of the Camping Safaris are conducted with the use of walk in two man dome tents. These tents are specifically designed with the African Bush in mind. Each tent is large, spacious and well ventilated. It is often expected that you will bring along your own sleeping bag, however on several of the Safaris listed a sleeping bag will be provided (or one will be available for hire).

Camping safaris generally require a level of active participation from you. This is generally restricted to the camping area where you will be expected to put up your own tent and occasionally help out with meal preparation on a roster basis. Camping Safaris generally appeal to active clients wishing to experience Africa in its most pure form.
Camping in Africa is a once in a lifetime experience, a way to reconnect to Mother Africa, to be at one with the natural rhythm of the bush and get up close and personal with the sensory experience that makes this continent unique.
 2) Classic Mobile Safaris
On a classic safari, you wake up to the sounds of wildlife right outside your room inside the safari park, you witness astonishing variety of life, you experience a connection to the earth. With your accommodation as a natural extension of the wild landscape, you will be immersed in wilderness throughout your stay on safari including the roar of animals in their habitat. This experience, combined with the highest level of professional guiding, creates the journey of a lifetime.
This type of safaris are flexible enough to move to the best game viewing areas, traveling deep into reserves and parks, well beyond the reach of most lodges – and other tourists. Lasting between four and 12 nights in length, mobile safaris are perfectly suited to the active and curious visitor who wants to get off the beaten path.
With everything from game drives to walks to canoeing, and scenic flights on offer, these trips focus on superb wildlife and awe-inspiring landscapes. Accommodation can range from comfortable dome pop-ups to large en-suite style tents. Some mobile safaris use semi-permanent camps and lodges, moving every two or three days to maximize your experience. These safaris tend to have some of the top guides in each country, guaranteeing knowledgeable, engaging and entertaining company on unforgettable journeys.
Travel tips on classic mobil safaris
There are mobile safaris with accommodation from small domes to huge luxury tents. Tell us your wishes.
Would you like a specialist safari – photography, birding, walking? We have many options for you.
Take a good head torch – most mobile camps have very little light available after dark.
Take enough batteries; charging is possible, but not as available as at a lodge.
Make sure you have a pair of binoculars each.
Take a sunhat and sun-block but also pack a fleece / windproof too – evening al fresco meals can be cool.
A private mobile safari is a wonderful way to travel with family or a group of friends.
2) Helicopter safaris
With this type of safari, you can land near or inside most of the national parks in Kenya. Allow SP Safari Tours Company to put this package deal for you. If you like jaw-dropping views, this itinerary will more than satisfy. It starts when you transfer from your international flight in Nairobi to your private helicopter, which flies you to Solio lodge near the Aberdare highlands, soaring above the ice-capped snowy peaks of Mount Kenya.
At Solio Lodge you will see an abundance of game from black and white rhino, to lions and herds of buffalo. You can enjoy a massage in your room by the fire or go horse riding across the plains. From the exclusive Solio Lodge you and the helicopter will travel to the luxurious Desert Rose lodge where you'll witness the astonishing rock formations of the Suguta Valley and descend to two remarkable lakes, Turkana and Logipi, to see vast flocks of pink flamingo.
After a night at Desert Rose your route to Sasaab will take you over the Ndoto Mountains and the Mathews Range of northern Kenya. Once in the Samburu National Reserve you can enjoy a late afternoon short scenic flight to spot rare Grevy's zebra from above, landing on the sacred Samburu mountain, Ol Donyo Sabachi (Ol Lolokwe), which towers 1,000m above the surrounding plains. You can complete the magical trip with an early evening walk to Sundowner Rock for panoramic 360° views of the Mathews Range, a magical experience with a fantastic finish.
 4) Walking Safaris
Experiencing Africa's wilderness areas is integral to most of our trips, and there's no better way than on foot. Walking safaris in Africa are completely different from game drives. Being on foot brings about a totally new way of understanding your surroundings while experiencing animals relaxed in their natural habitat.

Walking safaris were the original safari before transportation via automobiles and remains the purest form. Away from the comfort of the 4WD safari vehicle your senses suddenly awaken as the bush becomes more 'real'. Meeting animals on their terms as a participant in their world can be far more rewarding than just spectating from inside a vehicle.

Walks typically last two to four hours, and they're not usually route-marches! Depending on the country, there may be a single safari guide, a guide and a national park's scout, or even two guides – certainly in most areas where walking safaris may encounter dangerous big game at least one of the party will be armed.

Your safari guide will usually identify tracks; highlight interesting insects; talk about fascinating plants; and discuss the ecosystem in general – as well as sometimes tracking some of the larger animals. It's a great way to appreciate the smaller wildlife, which can't be so easily seen from a vehicle, as well as to experience the buzz of being out with the big game.

Most of our countries offer safari walks, however the precise forms of these vary considerably between the countries, reserves and camps. The scenery, group size, and the quality and likelihood of encountering big game plays a part – but by far the most important factor in your experience is the guide. We know many of the continent's best walking safari guides; speak to one of our experts about the best way to incorporate walking safaris into your trip.
You may also choose from the following other types of safaris that we offer
5) National or Game parks Safaris - This is the most common safari for groups or individuals
6) Family Safaris - This type of safari is offered specifically for families
7) Vacation safaris - This is ideal for friends or families
8) Romantic Honeymoon Safaris - This type of safari is mainly offered for couples
9) Horseback Safaris - Please email us for a quote on this type of safari
NEW!
Click Here To Learn about Guided Safaris With The Owners